Immunohistochemistry Resource Guide
Not enough time read now ?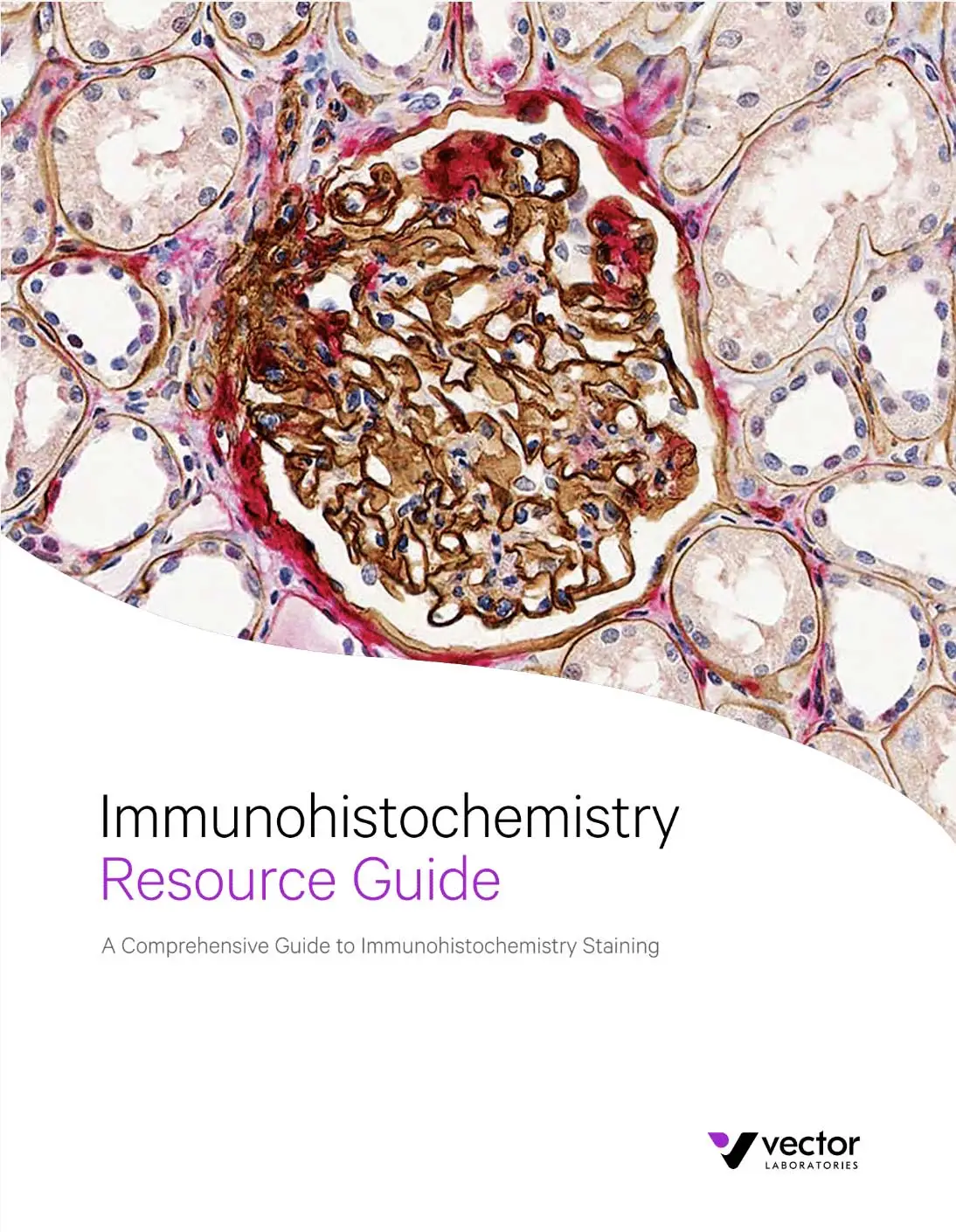 ImmPRESS® One-Step Polymer Systems
ImmPRESS Polymer Detection Systems
ImmPRESS Polymer Reagents consist of unique micropolymers of highly active peroxidase or alkaline phosphatase enzyme attached to highly cross-adsorbed, affinitypurified secondary antibodies. This micropolymer conjugation technology allows a higher density of enzymes per antibody to bind to the target with minimal steric interference. The ImmPRESS Polymer Reagents produce outstanding immunohistochemistry and immunocytochemistry results due to increased target accessibility, binding specificity, and signal intensity along with low background staining.
High sensitivity and very low background for crisp, strong staining
Ready-to-use, one-step detection system – no mixing or titering
Includes prediluted blocking serum
Shorter assay time
Non-biotin based
Excellent resolution
Especially suited for nuclear and membrane antigens
Ideal for multiple antigen labeling
ImmPRESS VR Polymer Kits
ImmPRESS VR (Veterinary Reagents) Kits are additionally cross-adsorbed to ensure minimal cross-reactivity against endogenous tissue elements in animal species commonly used for diagnostics and research-based animal models (bovine, goat, sheep, swine, horse, cat, dog, rabbit, rat, mouse).
Using the ImmPRESS Polymer Kits