Immunohistochemistry Resource Guide
Not enough time read now ?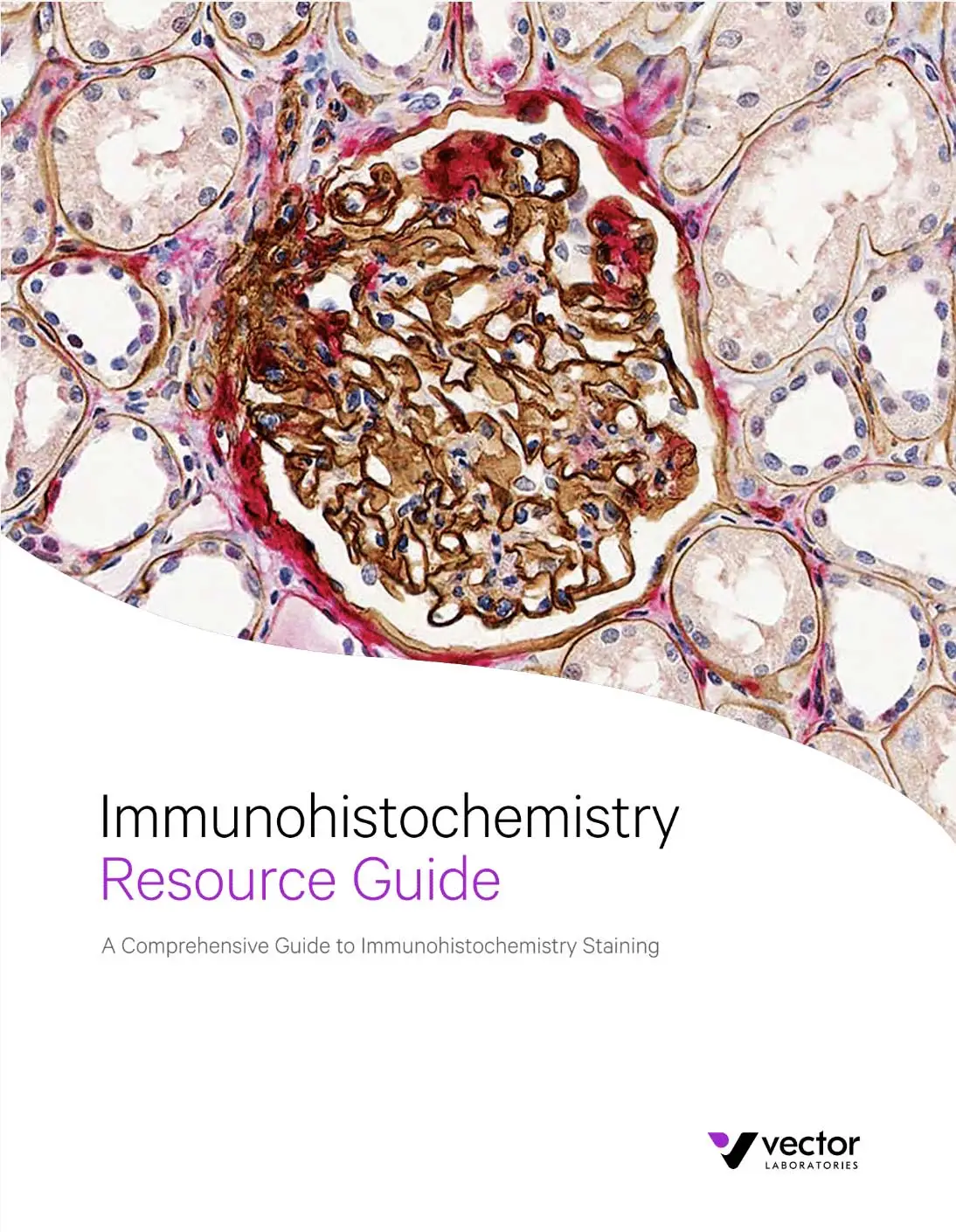 Making IHC as easy as ABC
Helping you to reach new visualization frontiers in your research: this is our mission. Since our founding in 1976, a primary driving principle has been to develop and manufacture labeling and detection technologies that make IHC as easy as ABC.
Reliable and reproducible reagents that instill trust and confidence.
Simple and robust product designs that streamline workflows and allow elucidation of complex biological systems.
A knowledge base of over 100 years of combined IHC experience to help you accelerate the pace of discovery. We have used our experience to develop an IHC guide for you.
Vector Laboratories was founded on a growing portfolio of purified lectins and lectin conjugates that helped to pioneer lectin histochemistry. These products remain a key component of our business today. In the early 1980s, we leveraged our expertise in histochemistry to revolutionize the field of IHC with the commercialization of antibody-based avidin-biotin reagents and the introduction of the VECTASTAIN® ABC system.
This system enabled routine laboratory use of IHC with any standard brightfield microscope. Following the success of the ABC kits, Vector Laboratories has continued to introduce many novel and innovative products to support research endeavors for cell and tissue antigen visualization.
These include the ImmPRESS® micropolymer reagents, M.O.M.® (Mouse on Mouse) detection systems, unique ImmPACT® enzyme substrates, and VECTASHIELD® antifade mounting media for fluorescent applications. Find out more about our novel products in our revamped IHC guide.