Immunohistochemistry Resource Guide
Not enough time read now ?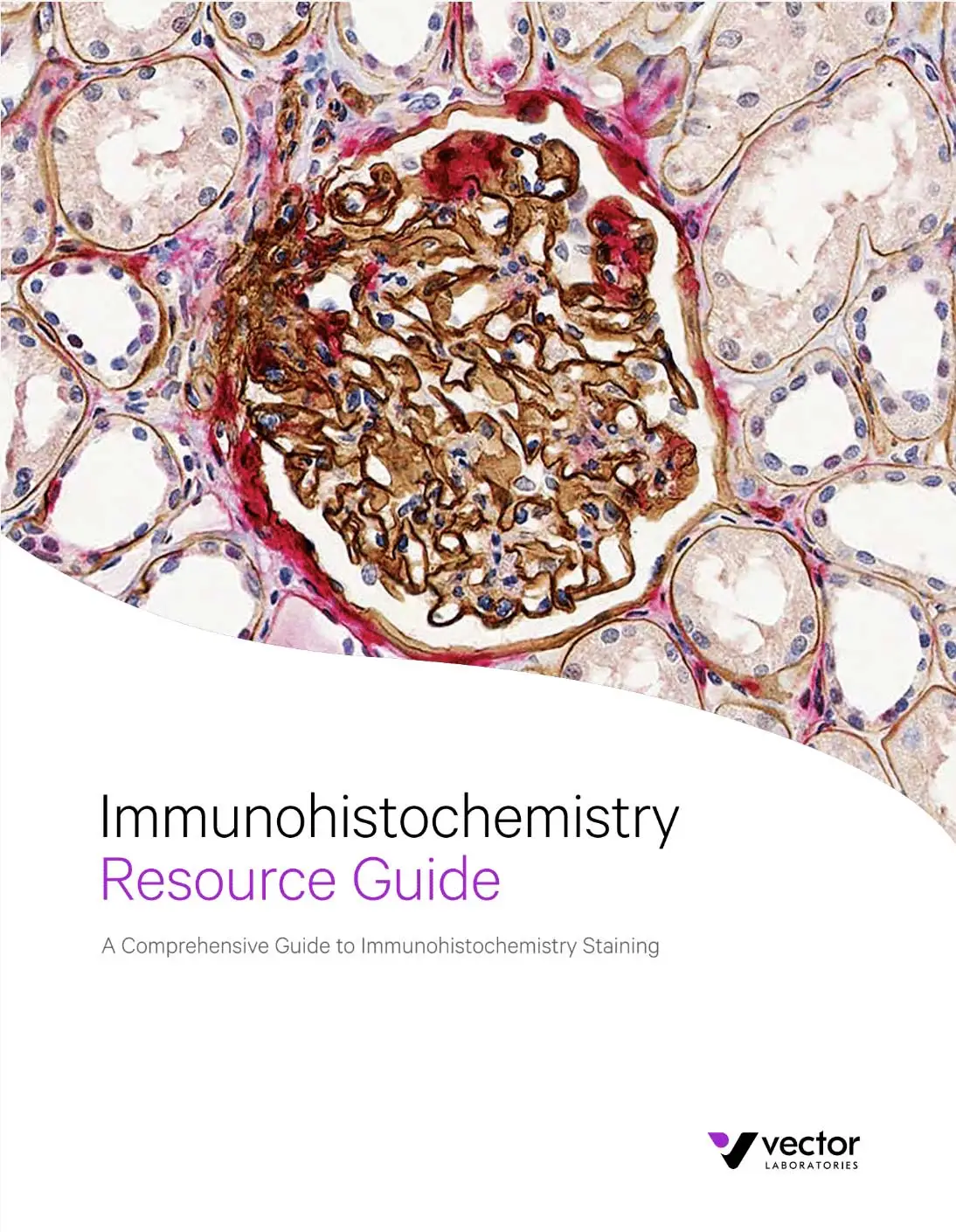 Choosing a VECTASTAIN® ABC Kit
Choose the detection enzyme



Peroxidase
Alkaline phosphatase

Choose the appropriate ABC kit



To detect a biotinylated target, you will need:

VECTASTAIN ABC Reagent contained in the standard VECTASTAIN ABC Kit
An appropriate substrate To detect an unlabeled primary antibody or lectin, you will need:
A biotinylated secondary antibody that binds to the primary antibody species or lectin you have chosen
VECTASTAIN ABC Reagent
An appropriate substrate

For example, to detect a primary antibody made in rabbit, the appropriate choice is a VECTASTAIN ABC Kit designated Rabbit IgG.

Choose a convenient format
VECTASTAIN ABC Kits are available in economical concentrated formats. For additional convenience and ease of use some peroxidase-based kits are offered in ready-to-use prediluted stabilized formats.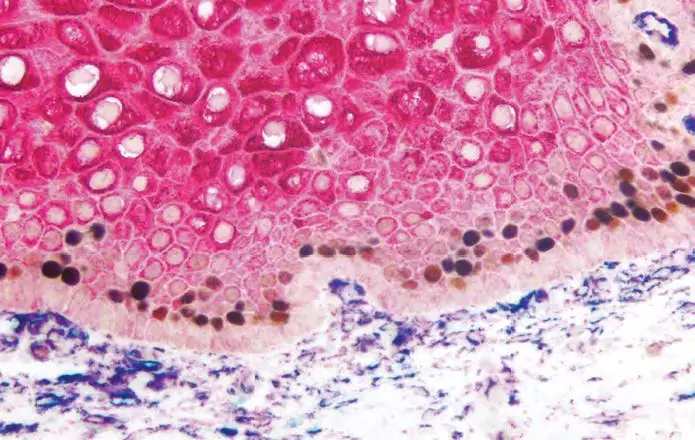 Consider Species Cross-Reactivity
When choosing the optimal detection system for your application, it is important to consider not only the species of the primary antibody but also the species of the tissue under examination. If the species of the primary antibody and the species of the tissue are closely related (for example, rat and mouse), the biotinylated secondary antibody may cross-react with endogenous IgG in the tissue section. This can lead to background staining.
The following options may minimize background staining in these instances:
Directly label the primary antibody with biotin (ChromaLINK® One-Shot™ Antibody Biotinylation Kit, B-9007) and detect it using the VECTASTAIN Elite ABC Kit (Standard, PK-6100, includes VECTASTAIN Elite ABC Reagent only) followed by an HRP substrate. Alternatively, label the primary with HRP (SoluLINK™ Protein-Protein Conjugation Kit, S-9010) and develop with an HRP substrate.
Use a biotinylated secondary antibody specifically adsorbed to remove cross-reacting antibodies of closely-related species (e.g. biotinylated anti-mouse IgG, rat adsorbed).
Use the M.O.M.® (Mouse on Mouse) Immunodetection System for applications of mouse primary antibodies on mouse tissue.
Substrates
After choosing the VECTASTAIN ABC Kit for your application, select a substrate that matches the enzyme system of the kit.