Immunohistochemistry Resource Guide
Not enough time read now ?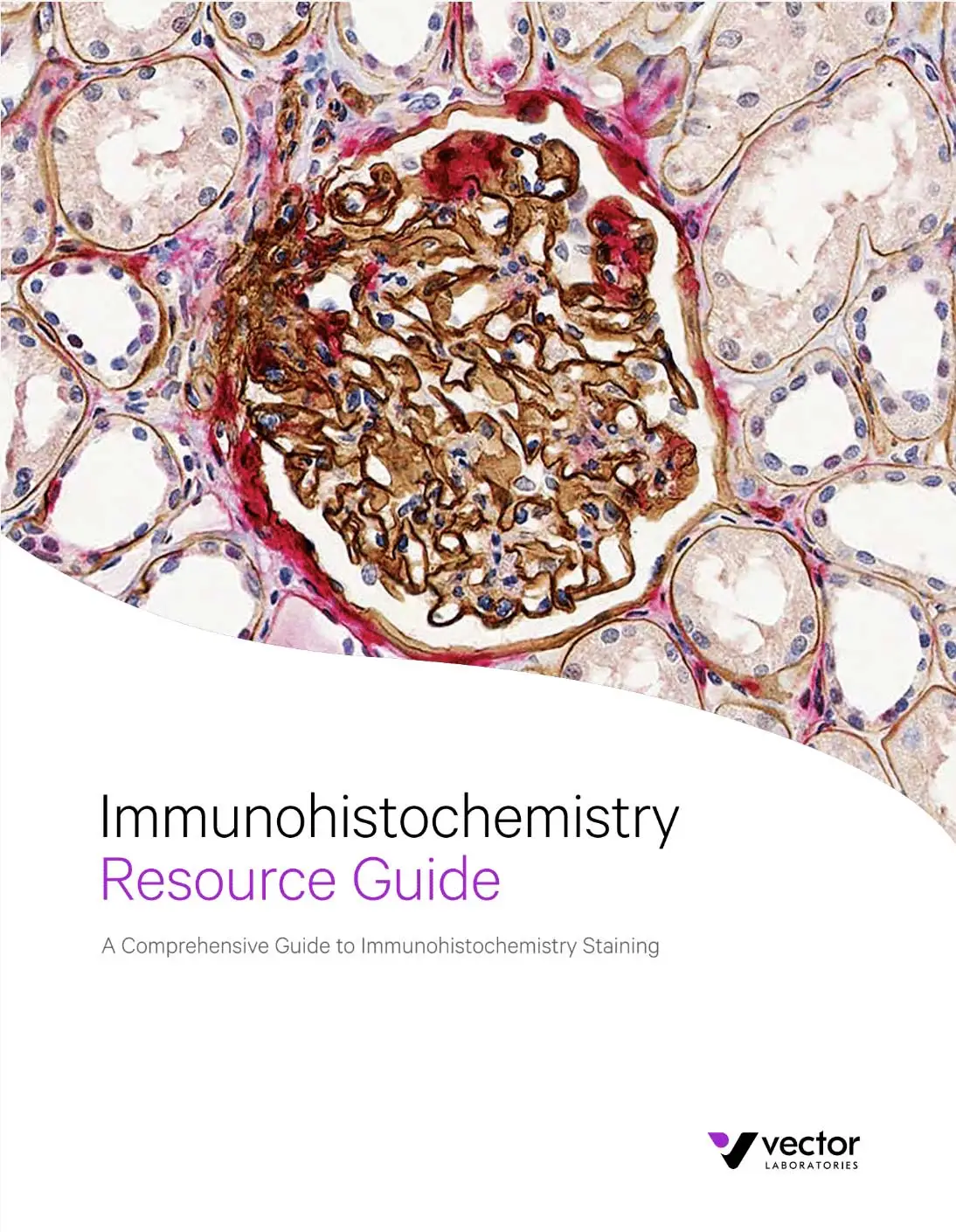 Choosing an ImmPRESS® Polymer Kit
When choosing the optimal detection system for your application, consider not only the species of the primary antibody but also the species of the tissue under examination. If the species of the primary antibody and the species of the tissue are closely related (for example, rat and mouse), the secondary antibody may cross-react with endogenous IgG in the tissue section. This can lead to background staining. For the two-step ImmPRESS Excel Amplified Polymer Staining Kit, the species of the Amplifier Antibody (made in goat) should be considered in addition to the primary and tissue species.
The following options can minimize background staining in these instances:
Use a secondary antibody specifically adsorbed to remove cross-reacting antibodies of closely-related species (for example, ImmPRESS Anti-Mouse IgG, Rat Adsorbed).
Use the ImmPRESS M.O.M.® Kit for applications of mouse primary antibodies on mouse tissue.
Use ImmPRESS VR Polymer Detection Reagents, which eliminate off-target binding and thus increase signal specificity in these animal tissues: bovine, goat, sheep, swine, horse, cat, dog, rabbit, rat, mouse.
Since the Amplifier Antibody in both the ImmPRESS Excel Anti-Mouse IgG Kit and the ImmPRESS Excel Anti-Rabbit Kit is made in goat, these kits are not recommended for goat, bovine and sheep tissue – the ImmPRESS Excel Polymer Detection Reagent (an anti-goat IgG) may cross-react with endogenous immunoglobulins.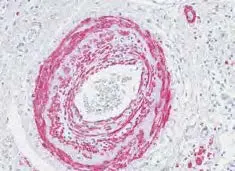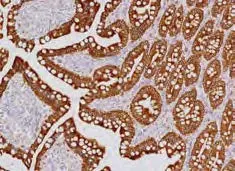 | Product | Peroxidase | Veterinary Reagents (VR) | Excel Amplified (Peroxidase) | Alkaline Phosphatase |
| --- | --- | --- | --- | --- |
| ImmPRESS® Anti-Rabbit IgG Kit (made in horse) | MP-7401 | MP-6401 | MP-7601 | MP-5401 |
| ImmPRESS® Anti-Rabbit IgG Kit (made in goat) | MP-7451 | | | |
| ImmPRESS® Anti-Mouse IgG Kit (made in horse) | MP-7402 | MP-6402 | MP-7602 | MP-5402 |
| ImmPRESS® Anti-Mouse IgG Kit (made in goat) | MP-7452 | | | |
| ImmPRESS® Anti-Mouse IgG, Rat Adsorbed, Kit (made in horse) | MP-7422 | | | |
| ImmPRESS® Anti-Rat IgG Kit (made in goat) | MP-7404 | | | MP-5404 |
| ImmPRESS® Anti-Rat IgG, Mouse Adsorbed, Kit (made in goat) | MP-7444 | | | MP-5444 |
| ImmPRESS® Anti-Goat IgG Kit (made in horse) | MP-7405 | | | MP-5405 |
| ImmPRESS® Universal Antibody Kit, Anti-Rabbit/Mouse Kit (made in horse) | MP-7500 | | | |