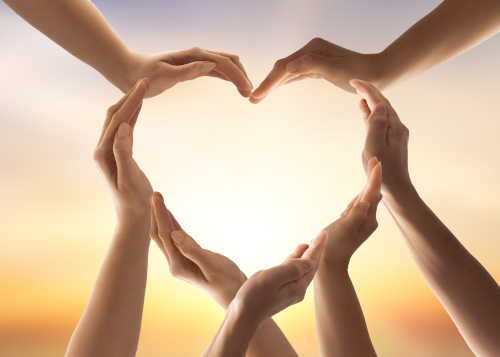 Strengthening Communities
At Vector Laboratories, we believe in maintaining the highest standards of social and environmental responsibility. We acknowledge the challenges that impact our country as well as our local communities and strive to meet those challenges through our commitments to science and investing in our communities. By supporting communities and providing assistance to local environmental and social nonprofit organizations within our communities, Vector Laboratories helps to create positive change in the places we live.
We are proud to have donated to the following organizations in 2020. If you are interested in learning more about an organization, visit the links below.
As the largest food distribution agency in San Mateo County, Samaritan House is recognized as a role model in the community. Each year, services and resources are provided to more than 14,000 low-income and homeless San Mateo County residents in need, including families with children, seniors and individuals living with a disability, veterans and homeless adults. Free service offerings include shelter and housing assistance; medical and dental clinics; clothes for children; personalized case management and much more.
Second Harvest is committed to doing whatever it takes to build a hunger-free community. That means distributing nutritious food to nearly every neighborhood in Silicon Valley, leveraging every available food resource, and collaborating with organizations and people who share our belief that hunger is unacceptable. Nutritious food is the foundation for a healthy, productive life.
The Children's Fund Program was founded in 1973 as a grassroots effort by social workers to assist foster and low-income children in San Mateo County access goods and service that are not available through public funds. Every year over 4,500 children and youth, newborn to age 18, receive resources from this program.
Black Lives Matter (BLM) is a decentralized movement advocating for non-violent civil disobedience in protest against incidents of police brutality and all racially motivated violence against African-American people.