Vector Laboratories' mission is to empower scientific curiosity through a culture of service, reliable products, and unmatched technical expertise, allowing scientists and organizations to move science forward with impact.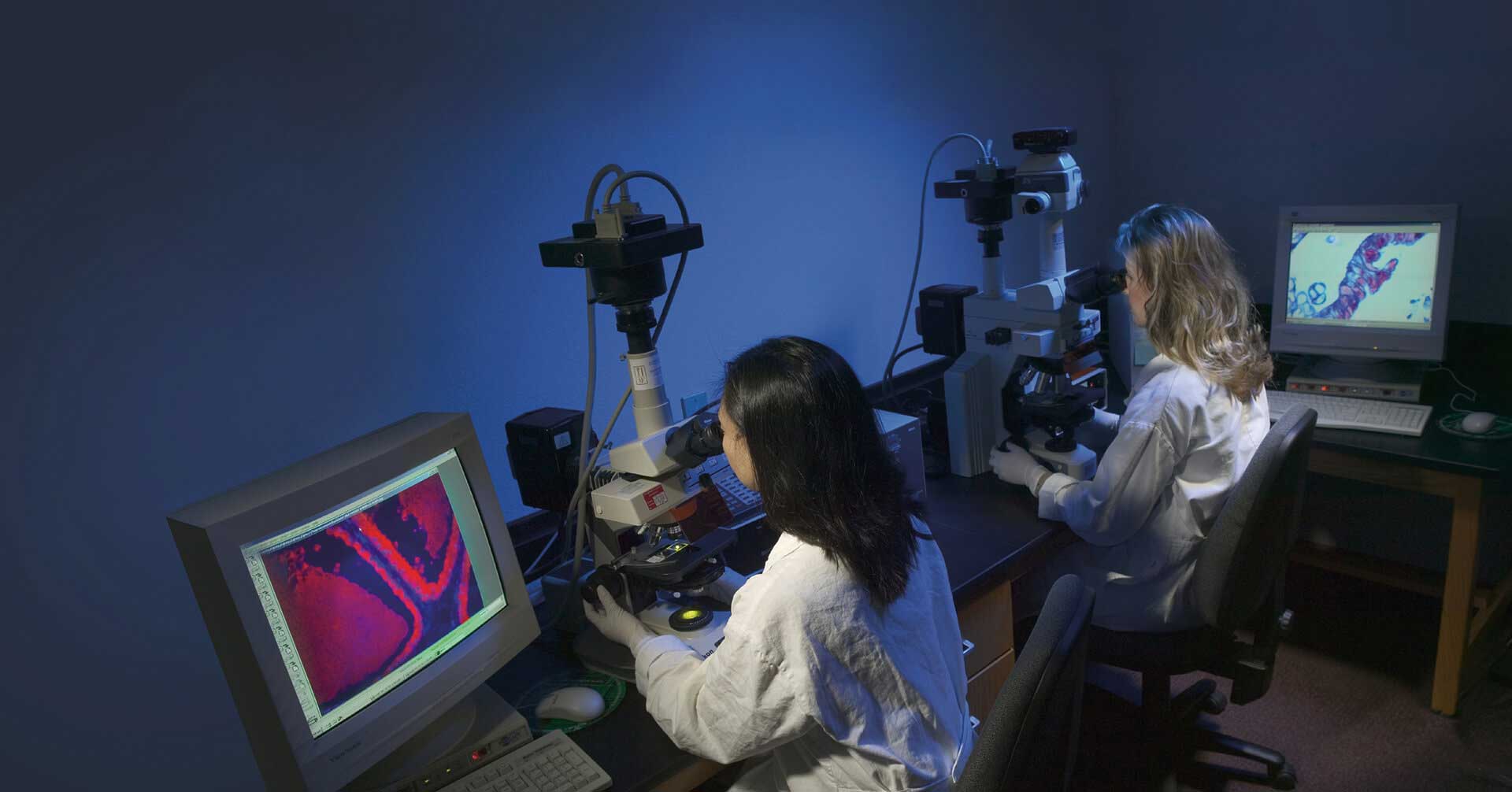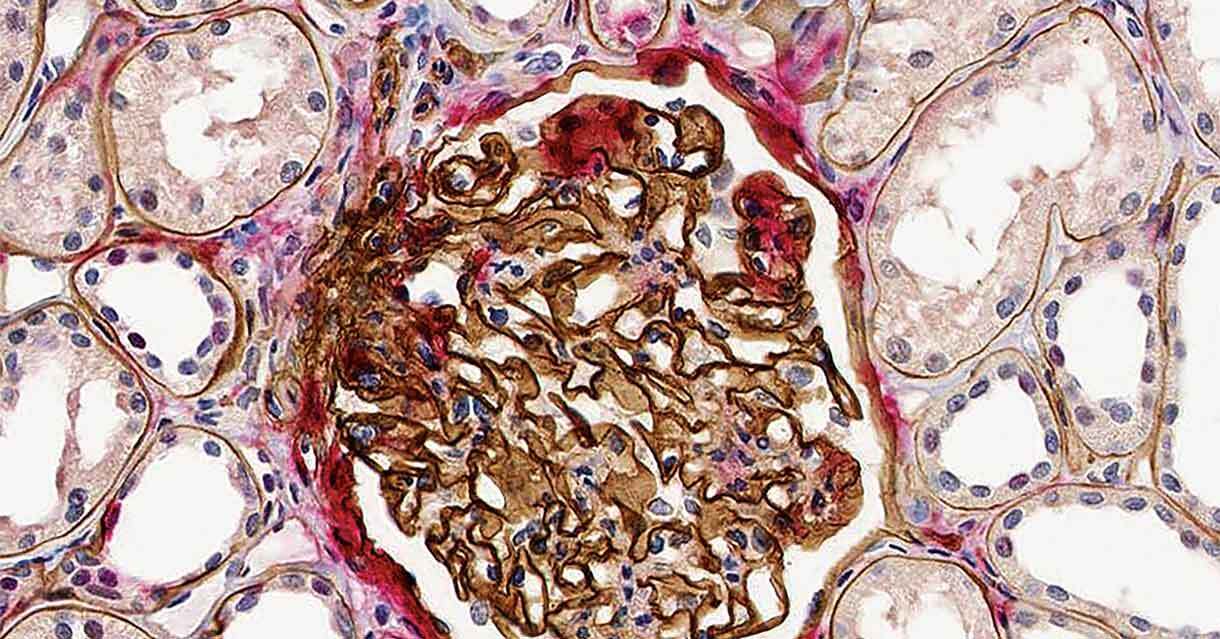 Supporting scientific industries worldwide for over 45 years, Vector Laboratories is recognized as a pioneer and market leader in immunohistochemistry, immunofluorescence, glycobiology, and bioconjugation products. As the first company to commercialize avidin-biotin enzyme complex kits for immunohistochemistry and antifade mounting media for immunofluorescence, Vector Laboratories has since introduced over 600 reliable reagents and kits.
Our product catalog includes VECTASHIELD® Mounting Media, VECTASTAIN® ABC kits, ImmPRESS® Polymer Detection kits, TrueVIEW® Autofluorescence Quenching Kits, ImmPACT® Enzyme Substrates, SoluLINK® bioconjugation chemistry, and a broad range of lectin and glycobiology reagents. These time-tested tools and methods are used by disease and therapeutics researchers globally to accelerate their lab processes and improve productivity. Vector Laboratories' products have been cited in more than 350,000 scientific publications and are included in Standard Operating Procedures in labs worldwide.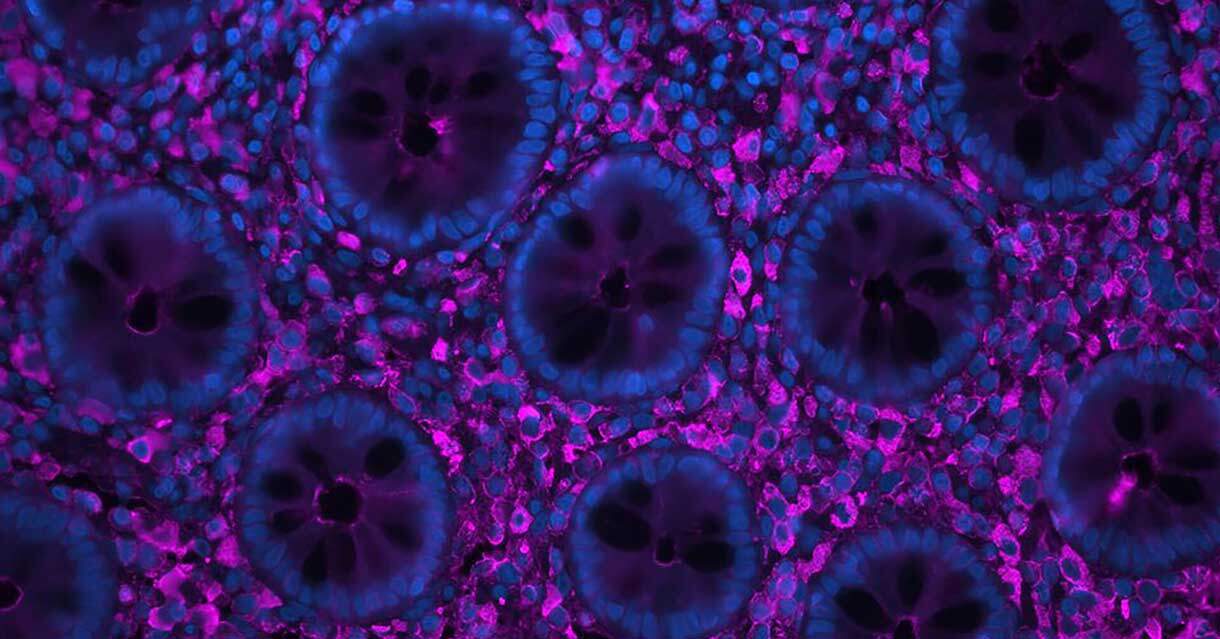 A culture of collaboration that helps to move science forward, with impact
Come join us inside the beautiful new headquarters of Vector Laboratories and meet our team. See for yourself what a day in the life of Vector Laboratories' scientists looks like, and listen to why employees genuinely enjoy working for the company. You'll also hear CEO, Lisa Sellers, PhD, share why Vector Laboratories' culture of collaboration and trust makes a difference.
Committed to feedback for improvement
At Vector Laboratories, we are committed to continuing to evolve our workplace to ensure our team members are engaged and enjoy the employee experience. We know that listening is the first step to uncover insights into what is working and what we should focus on strengthening. We continuously solicit employee feedback and develop action plans for implementation. We are proud to be Certified™ by Great Place to Work®.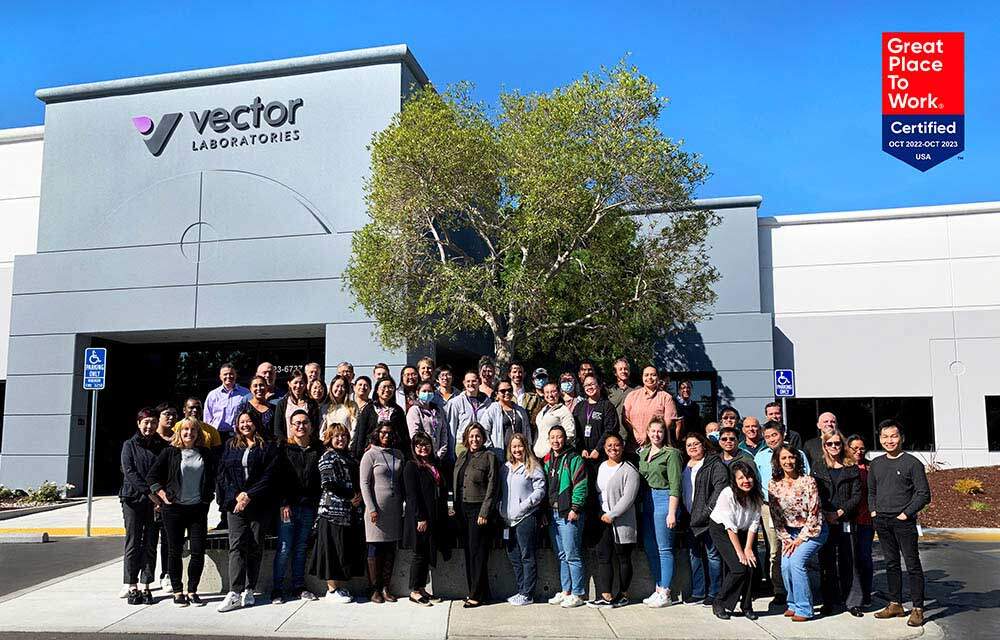 Our 5 core values—relationship building, excellence, diversity & inclusion, integrity, and genuineness—are the basis for our decision-making, leadership, and our culture. Most importantly, we believe in relationships. People and trusting partnerships are fundamental to a thriving organization, and we are focused on cultivating strong and meaningful connections.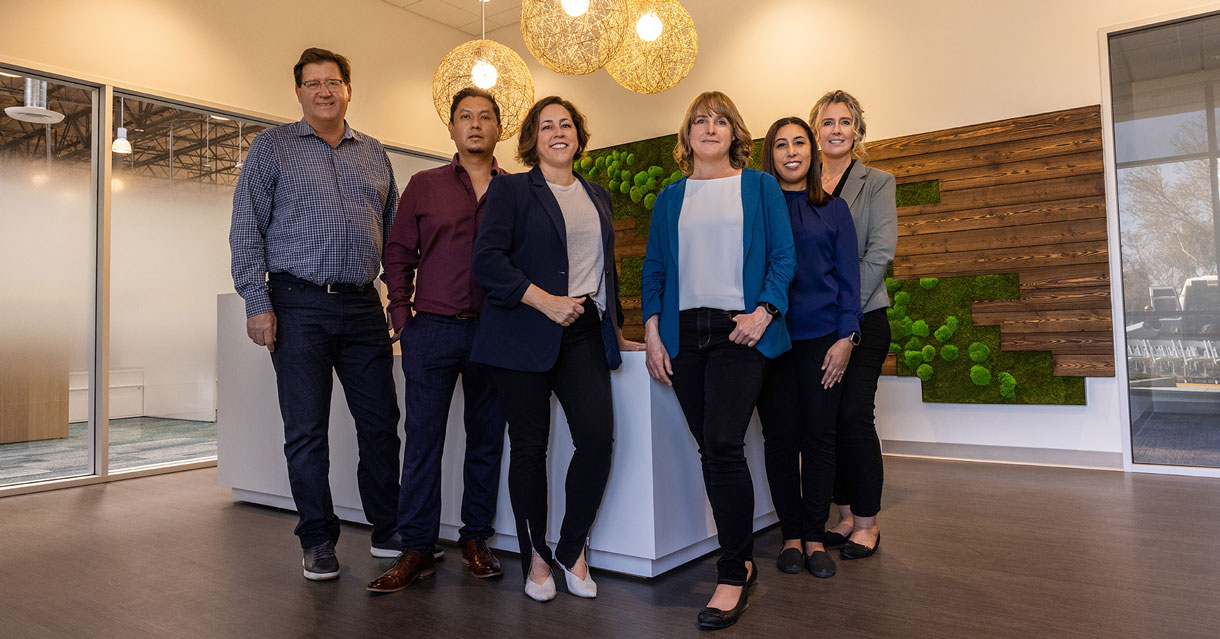 We believe in relationships
At Vector Laboratories, we know that people, and trusting partnerships, are fundamental to a thriving organization. We focus on cultivating strong, internal relationships and then build upon that critical foundation to create effective, trusting relationships outside our company. We strive to work collaboratively, to build respect, and to continually think not only about the people who comprise our business, but everyone who is impacted by our products and services.
We understand that quality, reliability, and reproducibility are critical to our customers, and we are an organization that places those standards at the very core of everything we do. Our commitment to these standards, across our entire organization, motivates us to achieve internal excellence. We then demonstrate these standards as we anticipate the needs of our partners and customers and think ahead to the future.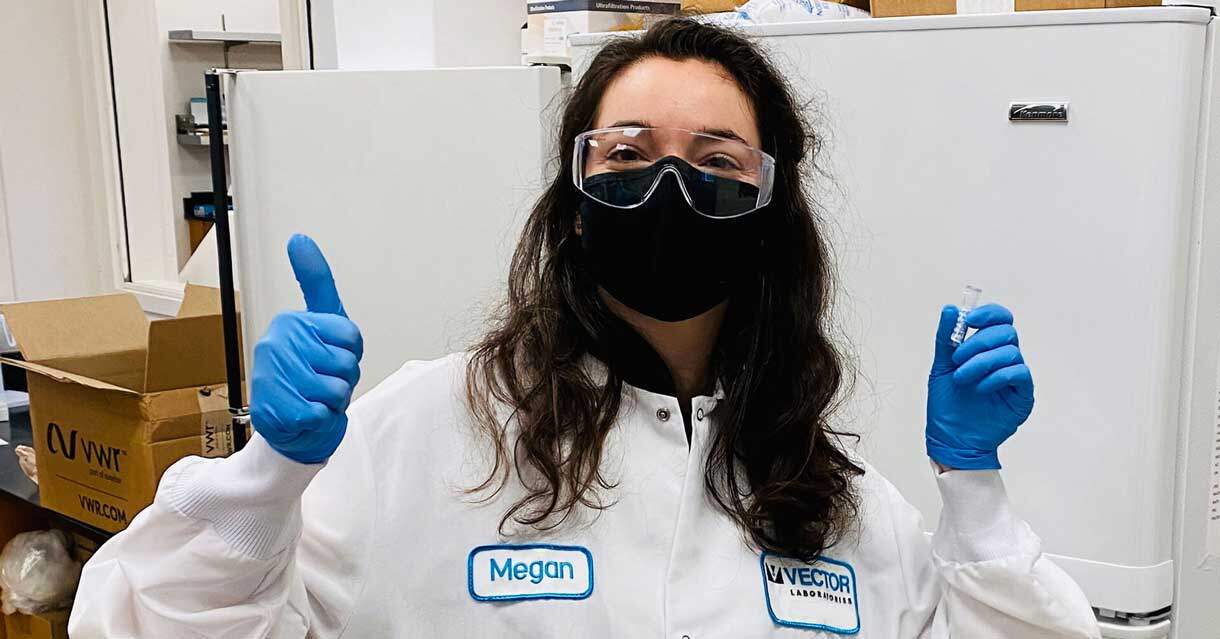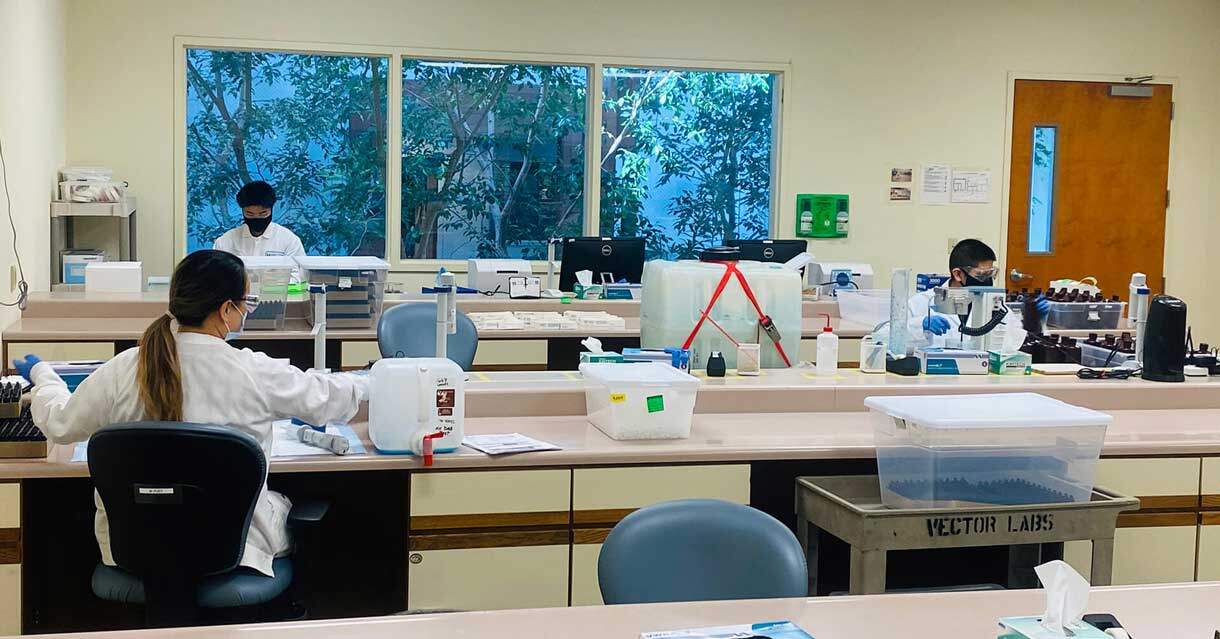 We aspire to be diverse and inclusive
We already demonstrate that we value employee diversity and pledge to continue to model an inclusive organization. As a female-led organization, we recognize the barriers that still exist to many and understand that creating a team of people with different backgrounds, views, and experiences ultimately results in a better outcome for our organization and our customers.
We view integrity as always doing the right thing, and this applies to how we engage with everyone – from company employees and teams, to our customers and across the larger scientific community. Our commitment to integrity inspires us to support employees through mentoring and professional development opportunities, and to promise customers accountability and adaptability.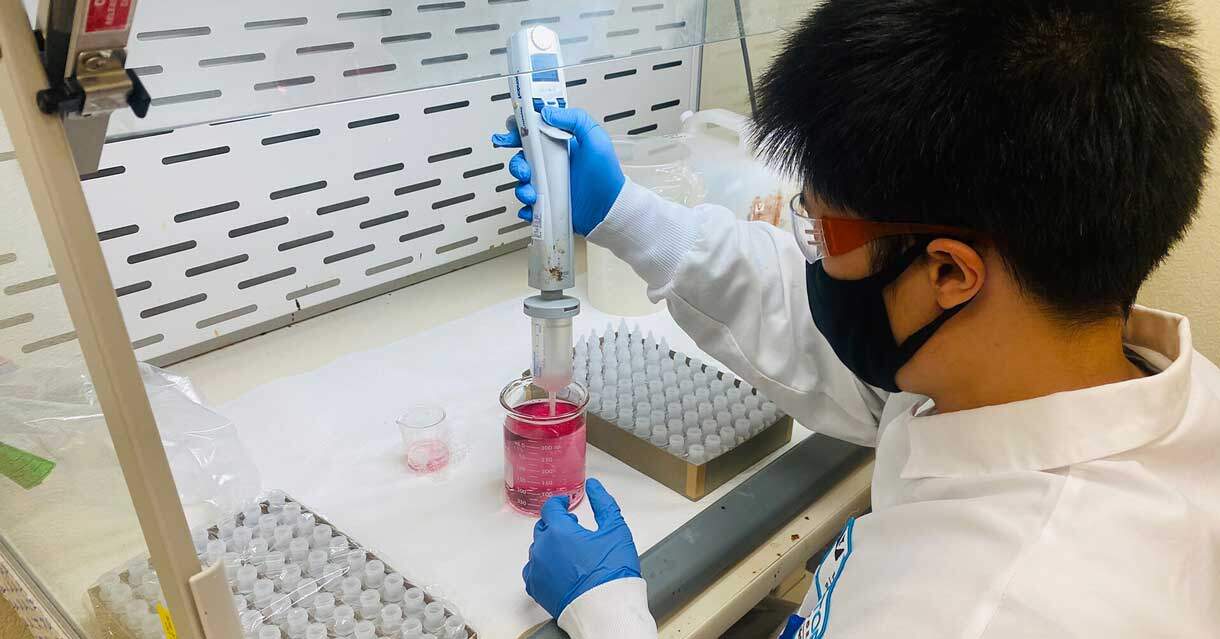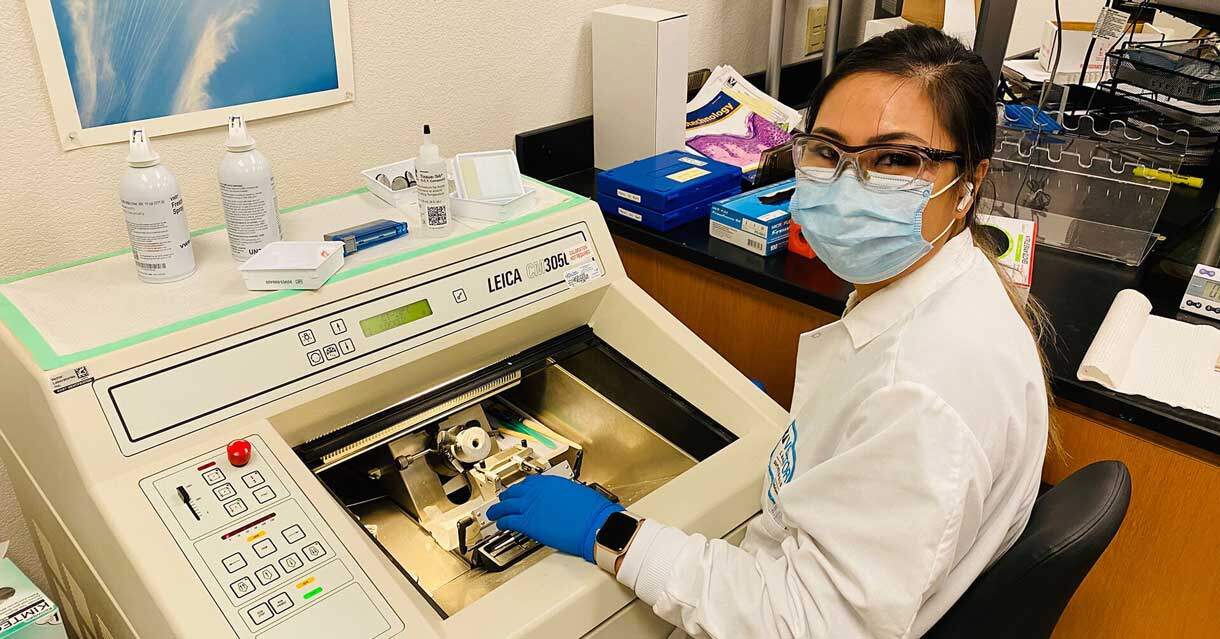 As an organization we approach everything we do with a pledge to be genuine. We recognize the importance of transparency and strive to build trust by demonstrating that we care about what we do, how we do it, and ultimately the impact we create.
Meet our Executive team and Board of Directors
Our executive team is guided by private equity firm Thompson Street Capital Partners – our investors in the creation of Vector Laboratories as a stand-alone company – along with an experienced Board of Directors. Together we are a diverse group of leaders committed to contributing to the scientific community.
Vector Laboratories is headquartered in Newark, California, United States. R&D and Manufacturing is also located in California.
We work with International Distributors outside of the US.
Get in touch, contact us.