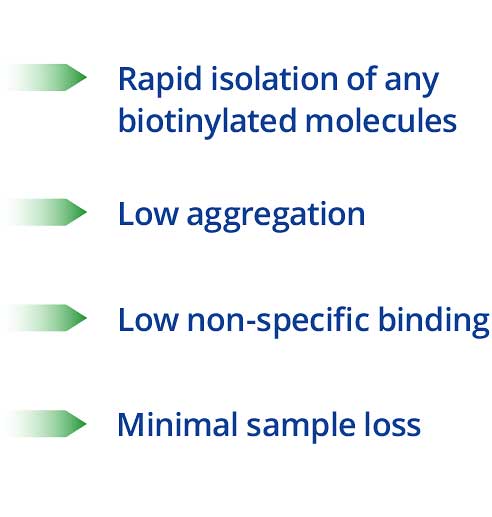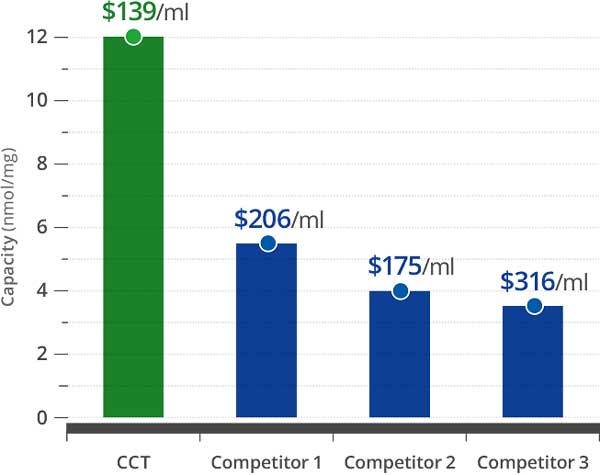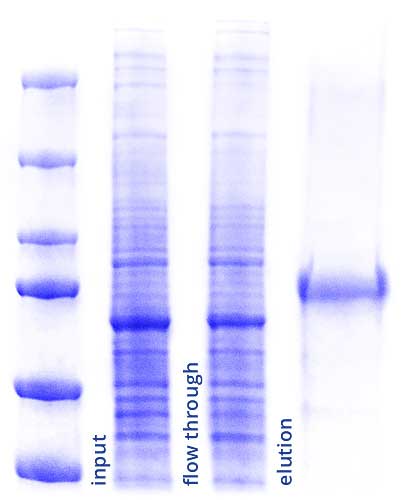 Additional points:
Binding capacity: ≥ 12 nmol/mg of free biotin per mg of beads and ≥ 110 µg/mg of biotinylated IgG per mg of beads.
Excellent for fast and direct isolation of any biotinylated molecules, such as nucleic acids (both DNA and RNA), oligonucleotides, proteins, peptides, and antibodies.
Easily adapted for manual and automated high-throughput applications.
High batch-to-batch reproducibility.
---
30 µg of BSA-biotin in HEK 293T RIPA lysate was mixed with 1 mg of High Capacity Streptavidin Magnetic Beads. Eluted with 1x Laemmli Sample Buffer, 10 minutes at 95 C. Mass shift – conjugate of BSA-biotin and one subunit of Streptavidin.