Highly purified, quality-controlled lectins for glycobiology and other applications
Lectins from plants and fungi are a defensive mechanism of these species to keep out invading proteins, cells, and organisms. These proteins have evolved to preferentially recognize carbohydrate structures, including those found on mammalian cells and tissues. The specificity of each lectin can be harnessed as a tool to affect and probe the complex glycans of biological systems and indeed, this quality and other unique properties have made lectins powerful tools for researchers. Vector Laboratories offers you over 125 lectin binding assays for:
Glycobiology
Immunohistochemistry (IHC)
Immunocytochemistry (ICC)
Immunofluorescence (IF)
Blotting applications 
ELISAs and more
All lectins are highly purified and subjected to intensive quality control to ensure you have the best lectins available on the market.


Independent assessment of lectins by the National Center for Functional Glycomics (NCFG)
A selection of Vector Laboratories lectin products is independently assessed by the NCFG using the NCFG glycan arrays and the Consortium for Functional Glycomics (CFG) glycan arrays, providing researchers with detailed glycan-binding specificity. This data is available to the public on the NCFG website. The goal of this NCFG project is to support rigorous and reproducible glycobiology experiments and these data provide uniquely valuable insights into the glycan structures on the glycoproteins you are studying. For example,
Binding specificity of each lectin, for each of the hundreds of glycan structures in the array
Data tabulated and conveniently summarized as a binding array, with peak height indicating degree of binding for each glycan
Specific and detailed data on complex carbohydrate structure
Lot-specific data — for confidence in the reproducibility of your binding data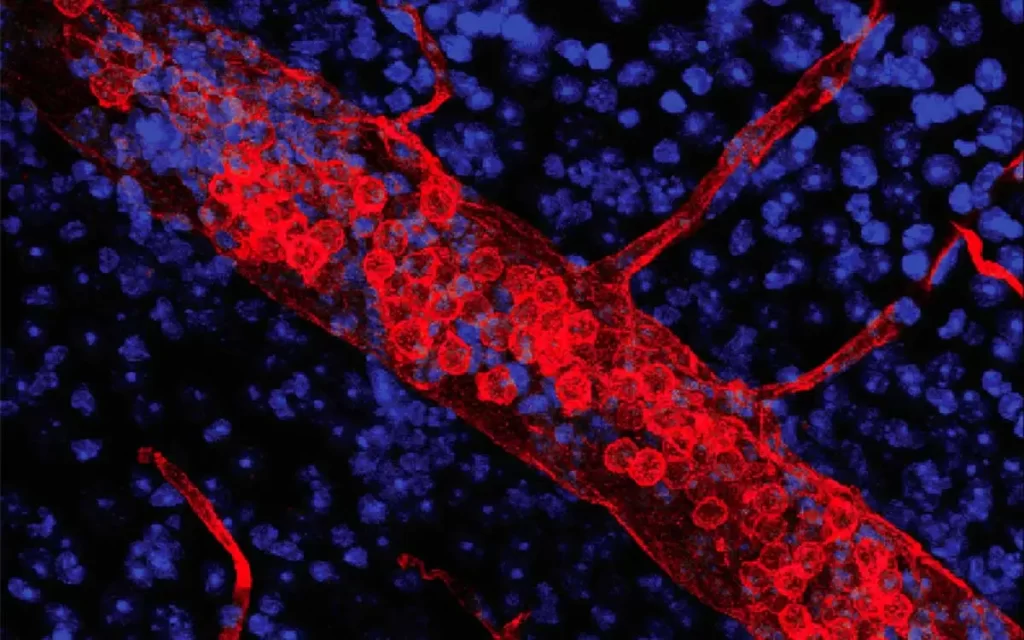 Retina flat mount from mice, perfused with DyLight 594-LEL. The retina were mounted in Vectashield HardSet+DAPI. Image courtesy of George W. Smith, Florida Atlantic University.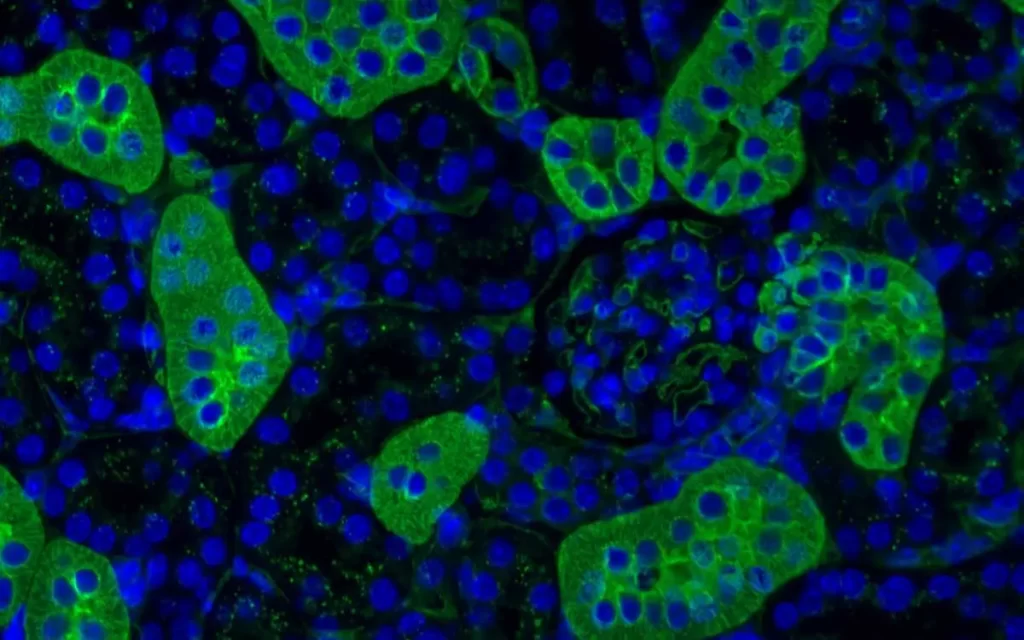 Mouse kidney, formalin-fixed, paraffin-embedded: DyLight 488 conjugated Lycopersicon esculentum lectin (green) mounted in VECTASHIELD HardSet Mounting Medium with DAPI.
The Lectins Application and Resource Guide is a content rich educational booklet that provides
insight into how lectins are applied in biological sciences. With a focus on plant derived lectins, the guide showcases the flexibility and utilization of lectins and lectin conjugates in established lab applications.
Producing immunofluorescence (IF) staining results with high specificity and sensitivity begins with choosing the best reagents. This guide will help you:
Learn about the IF workflow and how to optimize each step
Quickly identify and choose the most appropriate fluorescent secondary conjugates
Select the best anti-fade medium to preserve your fluorescence signal for imaging and archiving