Description
The ChromaLINK Biotin Protein Labeling Kit includes everything you need to biotinylate your protein: buffers, reagents, spin columns, and an easy-to-follow protocol and online calculator. With the ChromaLINK Biotin Protein Labeling Kit you can biotinylate and purify up to 5 antibodies or other proteins ranging in molecular weight from 20–200 kDa and from as little as 25 µg to as much as 1 mg.
Technical Information
A. Product Description
The ChromaLINK Biotin Labeling kit has all the necessary reagents for the traceable biotinylation of any lysine-containing protein. This kit provides sufficient materials to biotinylate and purify up to 5 proteins in about 2 hours. The scale of each protein labeling reaction is chosen by the researcher and can span from as little as 25 μg to as much as 1 milligram of protein per reaction.
The ChromaLINK Biotin labeling process is based on a patented UV-traceable linker called ChromaLINK Biotin (Figure 1). This process is based on an advanced protein biotinylation reagent containing an aromatic, N-hydroxy-succinimidyl ester functional group (a), which efficiently modifies protein lysine residues in a phosphate buffer system. The linker possesses an embedded bis-aryl hydrazone structure (b), which forms the compound's UV-traceable chromophore. The traceable nature of this unique chromophore enables the non-destructive quantification of biotin (c), attached to the protein. These three diverse chemical elements are linked together through a long-chain PEG3 spacer (d), which preserves streptavidin/biotin affinity while simultaneously maintaining antibody solubility.

Figure 1. Structure of ChromaLINK Biotin C38H50N8O10S; MW: 810.92
b. Benefits and Features
The ChromaLINK Biotin Labeling kit offers an easier solution to the quantitative biotinylation of proteins starting from as little as 25 μg to as much as 1 milligram. Proteins ranging in molecular weights from 20–200 kDa are readily biotinylated using ChromaLINK Biotin. The accompanying instructions and protocols are designed to make traceable biotinylation of proteins easy to perform. The use of ChromaLINK Biotin eliminates the need to carry out cumbersome and indirect biotin binding assays such as the time consuming HABA or FluoroReporter™ assay used to determine the degree of biotin incorporation. Rather, after labeling, the biotin molar substitution ratio is measured directly by a simple UV-spectrophotometric scan (220–420 nm) or single point measurements at two wavelengths (A280/A354). Alternatively, a single wavelength (A354) can be used in combination with a protein assay (e.g., BCA or Bradford) to quantify the molar substitution ratio (MSR) or number of biotins per protein molecule.
c. Protocol Summary
Sample preparation (10 min)
1st buffer exchange (10 min)
Protein determination assay (BCA assay) (30 min)
Biotinylation (120 min)
2nd buffer exchange (10 min)
UV analysis and calculations (20 min)
d. Labeling Process Diagram
The ChromaLink Biotin protein labeling process is diagramed in Figure 2.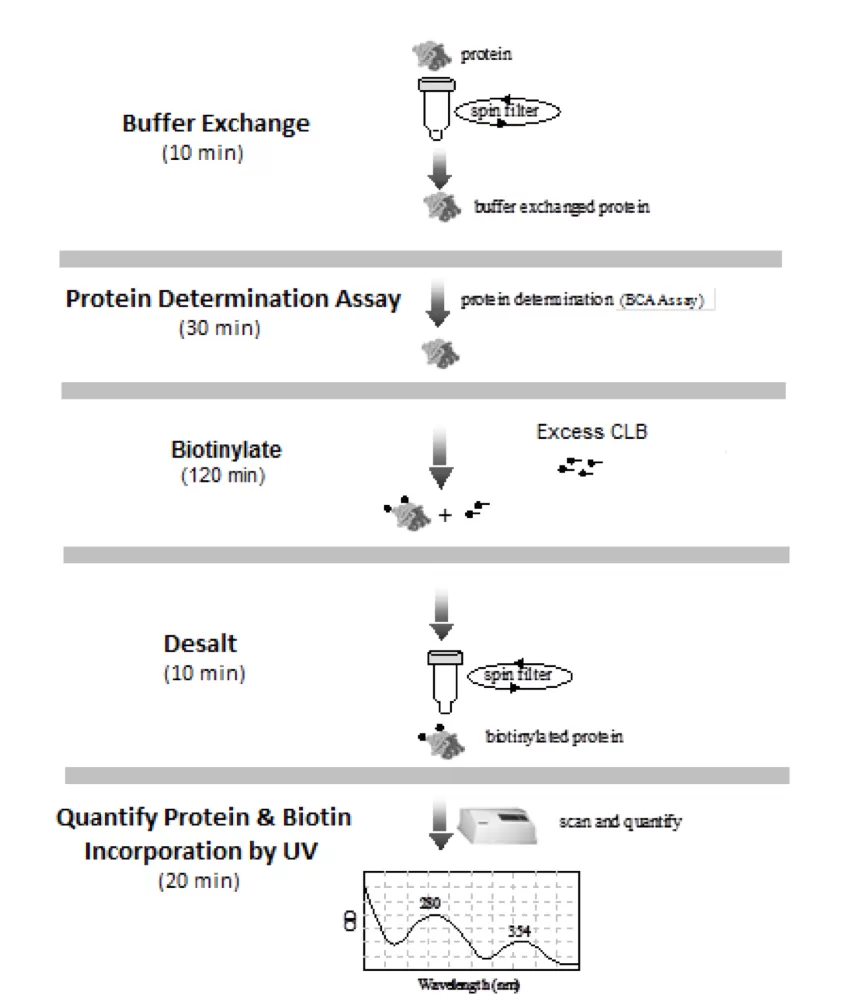 Figure 2. ChromaLink Biotin protein labeling process.
Legal Information
SoluLINK® Bioconjugation For Research Use Only. Not for use in diagnostic procedures. For additional licensing restrictions, please see the license agreement at vectorlabs.com/solulink-research-license.
Products are for research use only, not for use in diagnostic or therapeutic procedures or for use in humans. Products are not for resale without express written permission of Seller. No license under any patent or other intellectual property right of Seller or its licensors is granted or implied by the purchase unless otherwise provided in writing.