Description
Vector Hematoxylin QS (H-3404), a modification of Mayer's hematoxylin developed especially for immunocytochemistry, provides crisp blue nuclear staining. This formula is ready-to-use without filtration, requires no separate bluing step, and stains in less than 45 seconds.
Features:
Provides excellent color contrast with most commonly used peroxidase and alkaline phosphatase substrates
Suitable for use with nonaqueous and aqueous mountants
Mercury-free
Technical Information
Counterstain/Substrate Compatibility Table
This table is designed as a reference to determine the optimal counterstain/substrate combination for your application.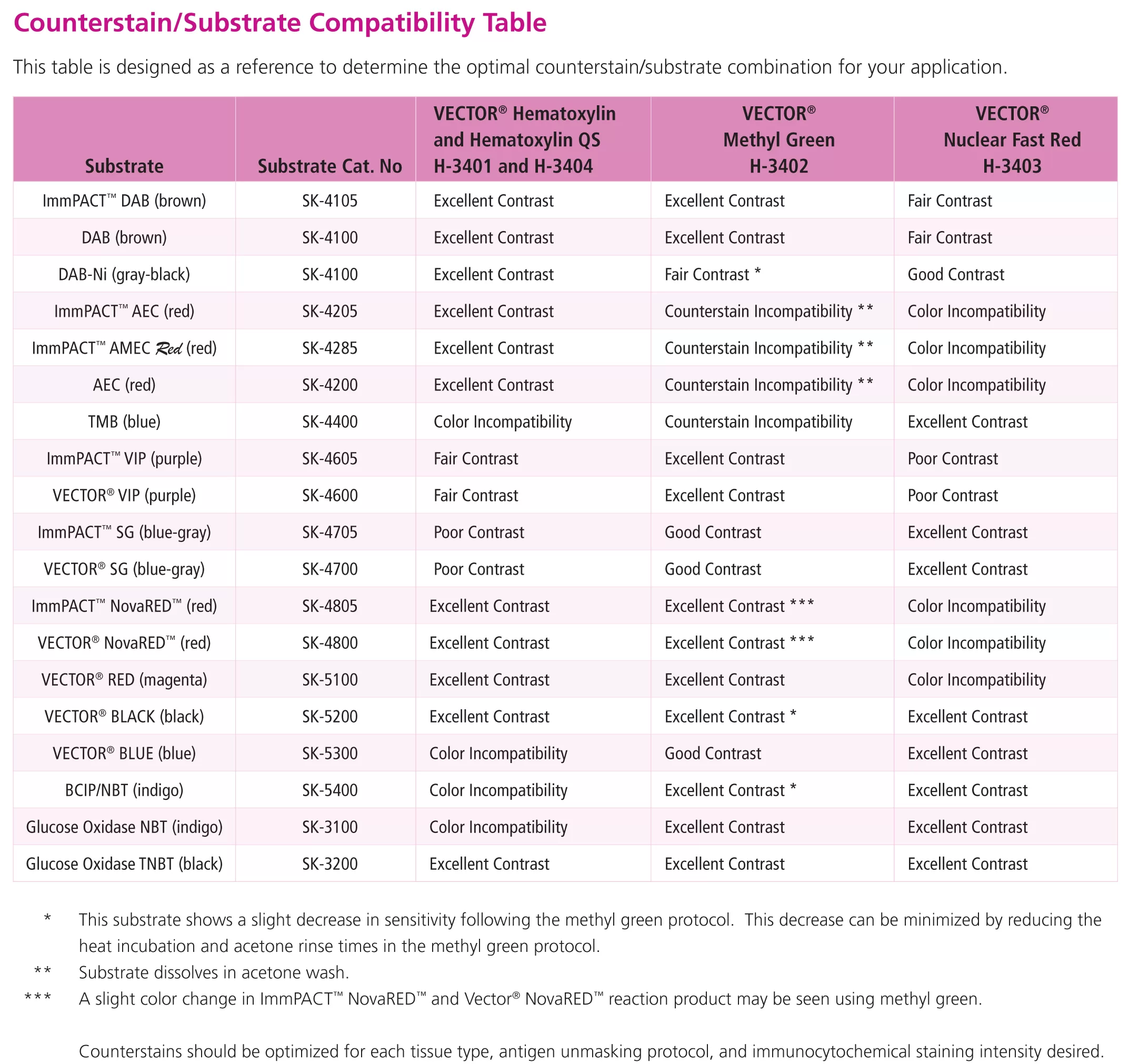 Optimize Counterstain Intensity