Arran Turnbull, et al., IGMM University of Edinburgh, UK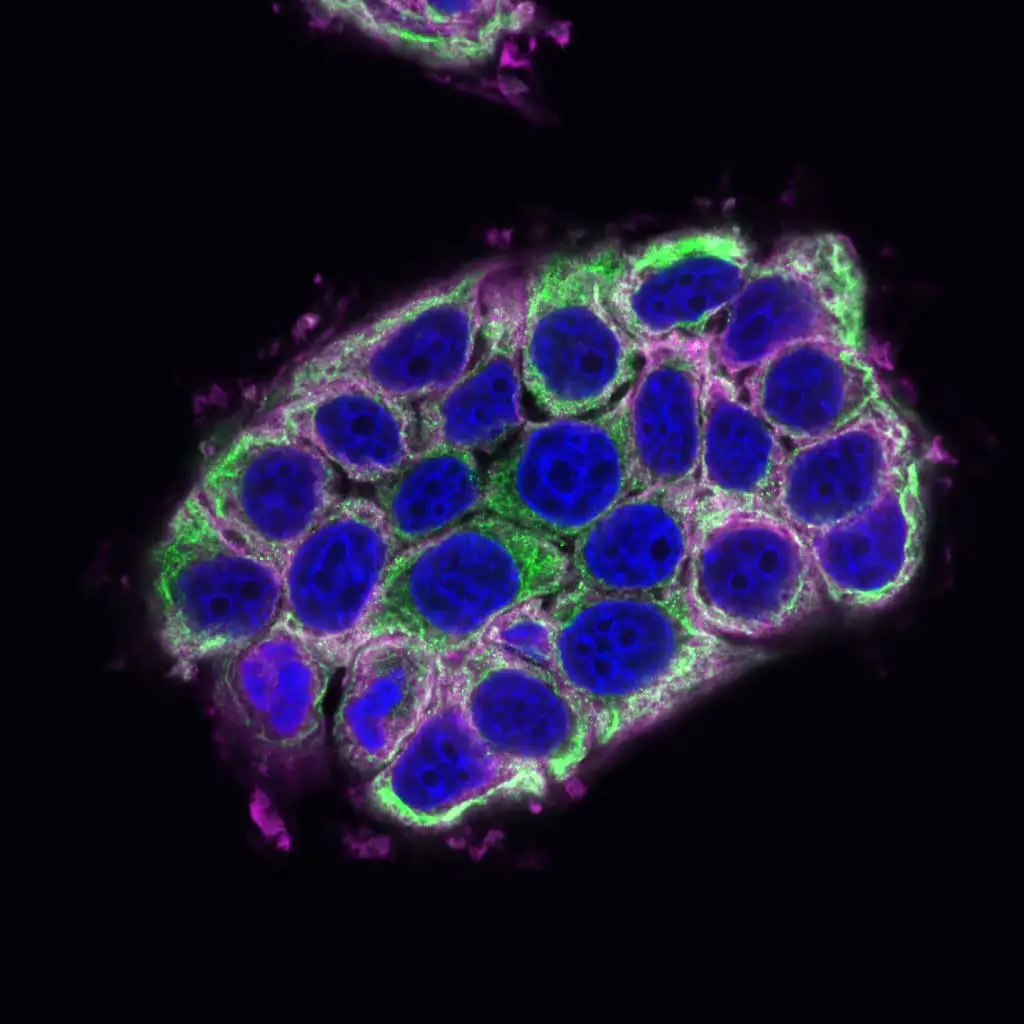 Immunofluorescent staining of MCF7 breast cancer cells. The nuclei are stained blue with VECTASHIELD Antifade Mounting Medium with DAPI, the cytokeratin of the cytoplasm is stained green (Cy3) and IL6ST is stained Purple (Cy5).
IL6ST (also known as GP130) is a transmembrane subunit of the type 1 cytokine receptor within the IL6 receptor family. Recently it has been recognised as a key biomarker for prediction of response to endocrine therapy in breast cancer. Higher expression levels of IL6ST are associated with a better response to endocrine therapy and better prognosis. 
We developed and validated an immunohistochemistry (IHC) based clinical test (EA2Clin) using levels of pre-treatment IL6ST together with clinical variables and on-treatment proliferation to predict response to endocrine therapy in patients. This work was recently published in the Journal of Clinical Oncology. Image captured by Edinburgh Breast Cancer Now Research Team:- Professor J Michael Dixon, Dr Andrew Sims, Dr Arran Turnbull, Dr Carlos Martinez-Perez, Mrs Anu Fernando, Matt Pearson, IGMM University of Edinburgh, UK. 
Products used: H-1200-10