VECTASTAIN® ABC AP Kits (AP)
High-sensitivity avidin-biotin kits with alkaline phosphatase-based detection
VECTASTAIN® ABC-AP (alkaline phosphatase) Kits provide high sensitivity avidin-biotin based detection in immunohistochemistry (IHC), immunocytochemistry (ICC), protein and nucleic acid blot, in situ hybridization (ISH), and enzyme immunoassay (ELISA) detection. In addition to their inclusion of the Alkaline Phosphatase enzyme detection system and use of avidin / biotin technology, these low-cost kits are also highly sensitive with low background signal. These kits can also be used as a second label in multiple antigen labeling applications.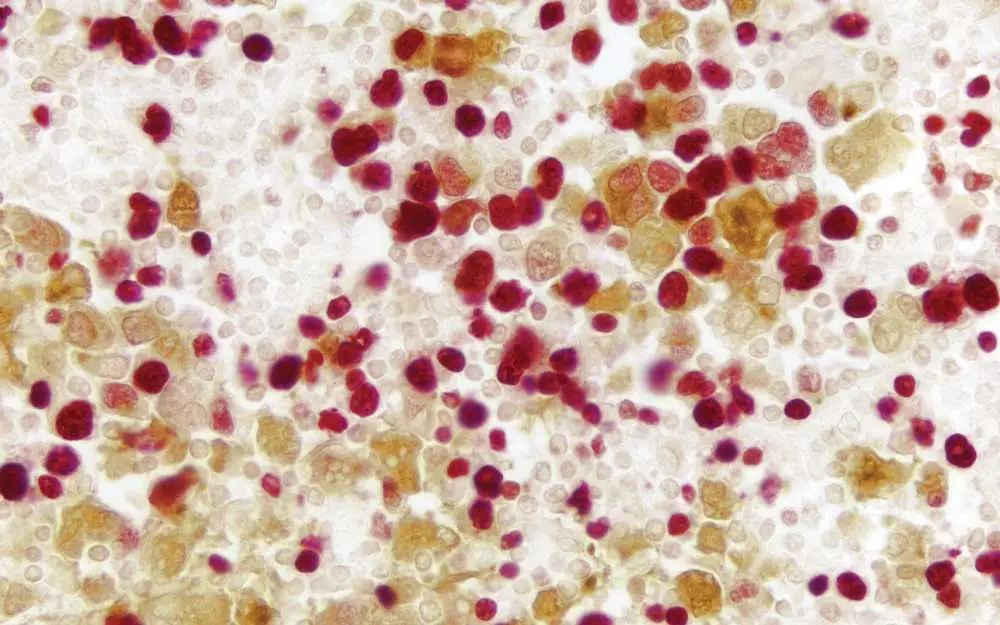 Lymph Node: • Ki67 (m), VECTASTAIN® Universal ABC-AP Kit, Vector® Red Substrate (red) • Multi-cytokeratin (m), VECTASTAIN® Universal Elite® ABC Kit, DAB substrate (brown).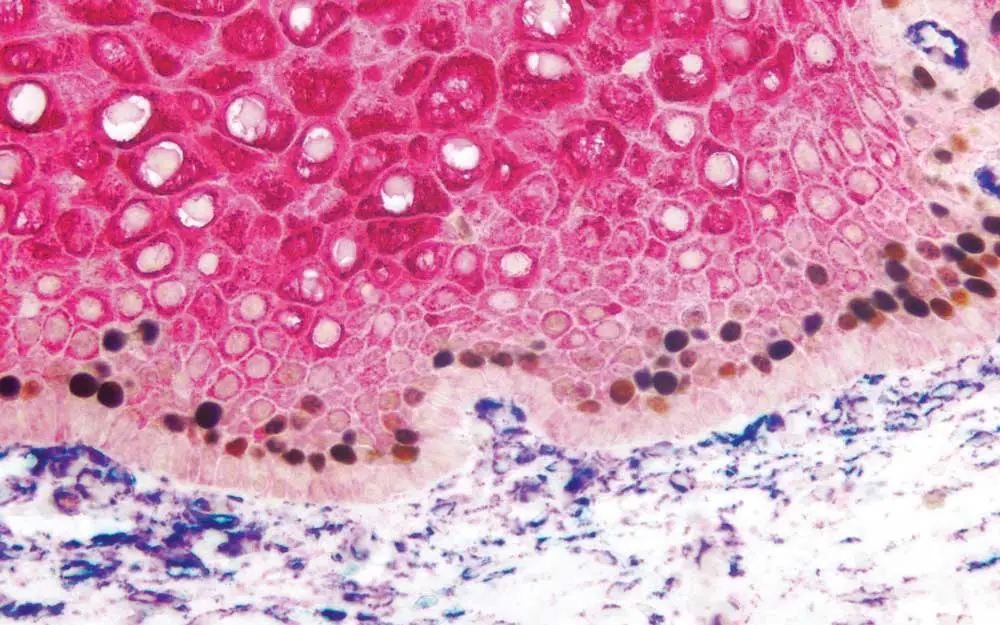 Tumor: • Ki67 (m), VECTASTAIN® Elite® ABC Kit, Vector® DAB (brown) • CD34 (m), VECTASTAIN® ABC-AP Kit, Vector® Blue (blue) • Cytokeratin AE1/AE3 (m), VECTASTAIN® ABC-AP Kit, Vector® Red (red).
A valuable resource for those considering localizing two or more antigens in the same tissue section. Protocols for chromogenic detection are accompanied by schematic illustrations of the procedures.
A chart of all pair-wise combinations of substrates is included along with photographic examples. Practical tips regarding order of substrates, blocking, and proper controls are also provided.
A quick reference guide that outlines the systematic controls to help identify background sources in an immunohistochemistry protocol using ABC systems.  Also troubleshoot issues of weak or no staining. Laminated.