Antibodies to Tags & Labels
Vector Labs offers you conjugated and unconjugated affinity-purified antibodies against several popular tags and labels used in blots, immunohistochemistry (IHC), in situ hybridization, and other applications.
Antibodies are available against the following tags: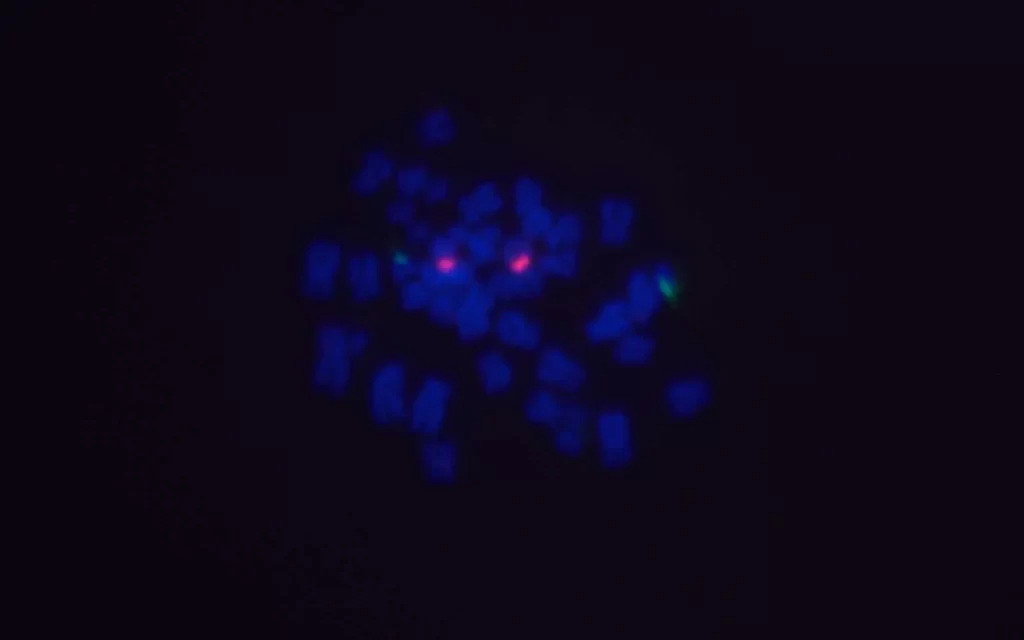 HL-60 Chromosome Spread: Digoxigenin-labeled human chromosome 18 centromere-specific probe, DyLight 488 Anti-Digoxigenin/Digoxin;Biotinylated human chromosome 1 centromere-specific probe, DyLight 594 Streptavidin. Mounted in VECTASHIELD Mounting Medium with DAPI.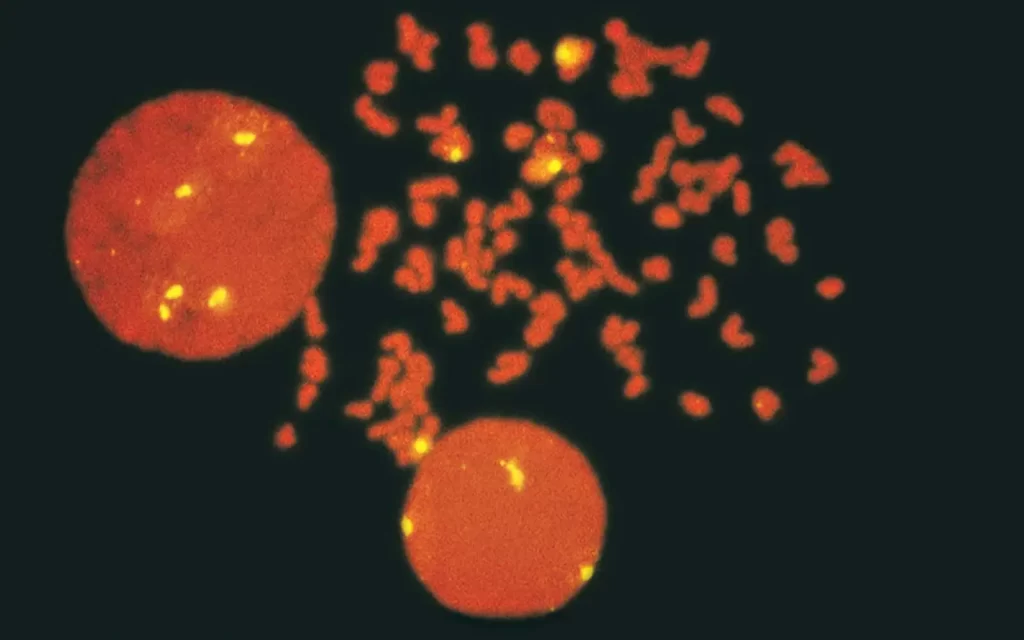 Fluorescein labeled pUC1.77 detected with Biotinylated Anti-Fluorescein and Fluorescein Avidin DCS, and counterstained with VECTASHIELD with PI.
Explore Antibodies to Tags & Labels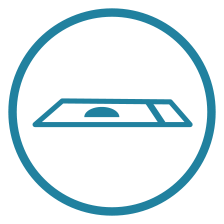 Detect fluorescein using our high-affinity, purified antibody in applications such as in situ hybridization and blotting.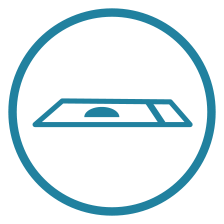 Our purified, high-affinity anti-DIG antibodies are intended to detect DIG-labeled probes for ISH applications as a sigle label,or in double-label ISH applications with a biotin-labeled probe.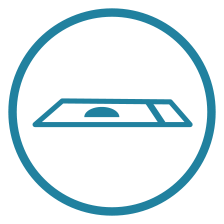 Our anti-DNP antibodies detect probes or antibodies labeled with DNP. Using DNP as a label is an excellent choice for applications requiring biotin-free systems or as an alternative to DIG labeling.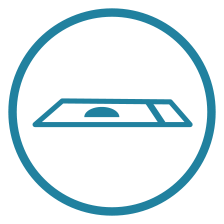 Vector Laboratories offers mouse monoclonal and goat polyclonal unconjugated anti-biotin antibodies for use in blotting, immunohistochemistry (IHC), and in situ hybridization applications.
Producing immunofluorescence (IF) staining results with high specificity and sensitivity begins with choosing the best reagents. This guide will help you:
Learn about the IF workflow and how to optimize each step
Quickly identify and choose the most appropriate fluorescent secondary conjugates
Select the best anti-fade medium to preserve your fluorescence signal for imaging and archiving
For those wanting additional details on the simple protocol and mode of action of the TrueVIEW Autofluorescence Quenching Kit, this brochure contains clear, concise scematics, comparision data with other types of quenchers, and customer testimonials.