Amplified Fluorescent Staining Systems
The VectaFluor™ Excel Amplified Fluorescent Staining System offers a convenient, non-biotin amplification method for immunofluorescence applications. Use the VectaFluor™ Excel kits to:
Increase sensitivity by as much as three- to four-fold over that of a fluorophore-conjugated secondary antibody
Enable unambiguous visualization of weakly expressed antigens
Minimize dilution of potentially expensive primary antibodies 
This fluorescent staining system combines the following to amplify the fluorescence signal:
Amplifier Antibody – a proprietary, high-affinity and cross-adsorbed Anti-Mouse IgG or Anti-Rabbit IgG antibody produced in goat
VectaFluor™ DyLight® dye-conjugated Anti-Goat IgG antibody optimized for tight binding to the Amplifier Antibody
Normal Horse Serum for blocking 
The VectaFluor™ DyLight® dye-conjugated Horse Anti-Goat IgG is conjugated in a manner that ensures the maximum degree of labeling without compromising antibody affinity or specificity. DyLight® dyes offer advantages such as bright fluorescence staining, excellent photostability, and pH independence.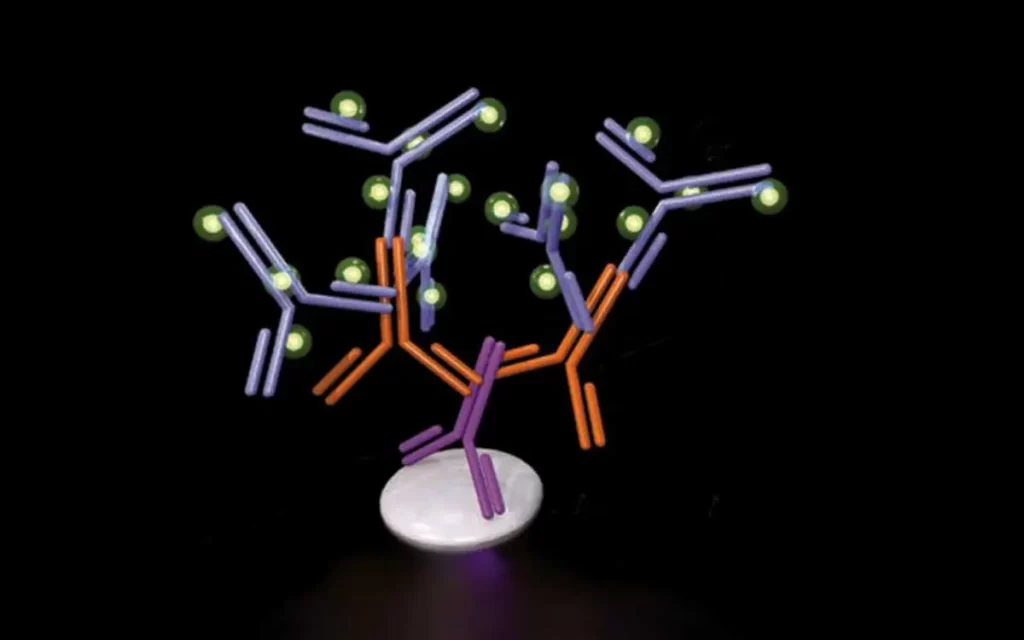 Producing immunofluorescence (IF) staining results with high specificity and sensitivity begins with choosing the best reagents. This guide will help you:
Learn about the IF workflow and how to optimize each step
Quickly identify and choose the most appropriate fluorescent secondary conjugates
Select the best anti-fade medium to preserve your fluorescence signal for imaging and archiving
For those wanting additional details on the simple protocol and mode of action of the TrueVIEW Autofluorescence Quenching Kit, this brochure contains clear, concise scematics, comparision data with other types of quenchers, and customer testimonials.